Main Content

Your support for the Wake Forest Athletic Band Programs ensures each member of our program has a positive experience that enhances their collegiate career. There are many ways in which you can support the Athletic Band program:
Current-Use Operating Fund
On an annual basis, funds are used to cover items such as gear or other operational needs. While the Athletic Band receives some funding from athletics, this current-use operating fund allows SOTOGAB to offer more to our students to enhance their collegiate band experience.
Endowed Operating Fund | The Wake Forest Athletic Band Fund
The Wake Forest Athletic Band Fund was established in 2014 and provides students in SOTOGAB with an enhanced collegiate band experience. In addition to enhancing the Athletic Band program overall, the has allowed SOTOGAB to travel more than ever experienced in the past. Since the fund was established, SOTOGAB has traveled to locations that would not otherwise be possible such as West Point, New York (Army), South Bend, Indiana (Notre Dame), and Tallahassee, Florida (Florida State). In 2017, SOTOGAB took the entire band to Boone, North Carolina (Appalachian State) and Atlanta, Georgia (Georgia Tech).
Generous support from SOTOGAB alumni, parents, and friends since 2014 give students the opportunity to cheer on the Demon Deacons away from home and play the greatest Fight Song in College Football in some of the most revered stadiums in the country. As the Band Fund continues to grow, SOTOGAB looks forward to providing more for our dedicated and passionate students.
Endowed Scholarship Fund
Established during the 2019-2020 academic year and beyond, this fund allows the Athletic Bands to offer one scholarship per class to a student who is in the Athletic Bands in both the fall and spring. The idea behind this fund is to offer an incoming student a scholarship; that student will be eligible for the scholarship each year as long as he/she is a part of the Athletic Bands. As this fund grows, it will underwrite additional scholarships, enabling the Athletic Bands to recruit and retain students unlike ever before.
---
Our ultimate goal is to provide all SOTOGAB members with a scholarship or stipend that is well-deserved. As the Athletic Band funding opportunities continue to grow, we will slowly see the SOTOGAB experience enhanced and our future goal realized. It is only through your support that we will remain unrivaled by any. Most importantly, your support ensures SOTOGAB represents Wake Forest University, and you, with the utmost passion, pride and dedication for a lifetime.
If you are interested in continuing to enhance the experience of SOTOGAB members, please consider making a tax-deductible contribution to the Wake Forest Athletic Band Fund. Your gift of any size will allow SOTOGAB to provide our students with the best experience possible.
Thank you for your consideration to support SOTOGAB, our students, and the Demon Deacons. You are the reason we are truly unrivaled by any.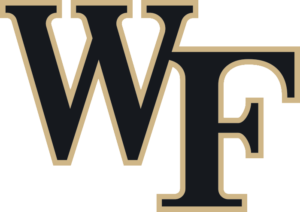 ---
You may make your tax-deductible contribution via the link above or by sending a check to the following:
Deacon Club Office
499 Deacon Boulevard
Winston-Salem, NC 27105
University Advancement
P.O. Box 7227
Winston-Salem, NC 27109
Wake Forest Athletic Bands
P.O. Box 7345
Winston-Salem, NC 27109
Phone:
Wake Forest Deacon Club       336.758.5626
University Advancement         336.758.4825
Wake Forest Athletic Bands    336.758.3050