Anthony M. Tang
Student Leadership
2012 – Present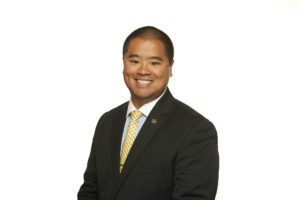 Anthony M. Tang is a 2011 graduate of Wake Forest University with a Bachelor of Arts in Communication. During his four years at Wake Forest, Anthony served as Percussion Section Leader in 2008 and as Drum Major in 2009 and 2010 for the Spirit of the Old Gold and Black. Additionally, Anthony served as the first Chapter President of the newly recolonized Kappa Zeta Chapter of Kappa Kappa Psi. Anthony completed his Master of Education in Higher Education Administration at Northeastern University and currently serves in the University Advancement Office at Wake Forest University a a Development Officer. In addition to his volunteer work with SOTOGAB, Anthony serves numerous other organizations such as the Wake Forest Athletic Advisory Council, the Piedmont Wind Symphony as the President of the Board of Directors, and the Music for All Board of Directors. Anthony is originally from Rocky Mount, North Carolina and currently resides in Winston-Salem, North Carolina with his wife, Megan; son, Hudson; and their dog, Josie.
Dr. Jack Dostal
Visual Instructor
2011 – Present
Dr. Jack Dostal joined the faculty in the Department of Physics at Wake Forest University in 2010. He has a Ph.D. in physics from Montana State University as well as degrees in physics from the University of Northern Iowa and Iowa State University. He also served on the physics faculty at the University of Montana for three years prior to his arrival in Winston-Salem. In the 1990s he played baritone in the Drum Corps International Finalist Colts Drum and Bugle Corps from Dubuque, IA as well as the Govenaires Senior Drum and Bugle Corps. He was also a trombonist in the University of Northern Iowa Panther Marching Band. In addition to his visual and marching responsibilities with SOTOGAB, Dr. Dostal also plays in the Salem Trombone Choir.
Samantha Goolsby
Instructor
2015 – Present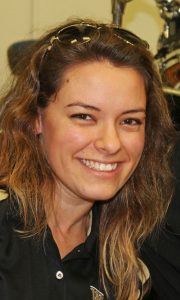 Samantha Goolsby graduated from Wake Forest University in 2011 with a Bachelor of Arts in Music and French. While at Wake Forest, she served as Piccolo Section Leader and Woodwind Coordinator in 2008 and as Drum Major in 2009 and 2010 for SOTOGAB. She is also a member of the Founding class of the Kappa Zeta chapter of Kappa Kappa Psi and served two years as Colony/Chapter Secretary. Sam attended graduate school at The University of Alabama, where she earned a Master of Arts in Music Education and was a member of the graduate teaching staff for the Million Dollar Band. Sam is currently the Director of Bands at Mountain Island Charter School in Mt. Holly, North Carolina, after previously serving at Southeast Guilford Middle School in Greensboro, North Carolina. Sam is originally from Conyers, Georgia and currently resides in Concord, North Carolina with her husband, Dr. Bryan Goolsby and their dog, Penny.